Rachael was born in Toledo, Ohio. She has a BFA in Art from the Columbus College of Art and Design, and as an artist she brings a very creative approach to yoga. She began practicing yoga when she moved to New York in the mid 90's and has studied various styles of yoga throughout New York City. She graduated from the 200 hour World Yoga Center Teacher Training Program in 2000 and completed the rigorous 500 hour teacher training program at the Dharma Mittra Yoga Center in 2010.
Rachel Nickel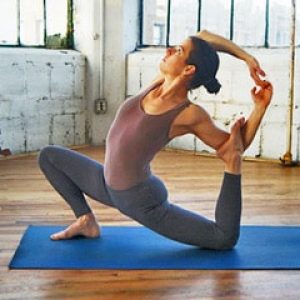 Meredyth Holmes
Meredyth is a 200 hour certified instructor with yoga alliance.  She fell in love with the practice of yoga when she moved 15yrs ago to NYC from Los Angeles.  One of the many benefits she discovered about yoga was the ability to cope better with the stress of living in a big city.  She was at first hesitant about trying Yin yoga but after taking the first class she was hooked.  Yin actually was a wonderful compliment to her vinyasa practice.  Meredyth loved yoga enough that she went on to become a teacher.
Sheila discovered Yoga when she first  moved to the United States. While away from her family, and adapting to a new way of life, she found comfort in yoga.   Sheila learned the freedom yoga can provide by obtaining her first certification at Laughing Lotus. After year of continued teaching and training, she started focusing on therapeutic yoga and integrating different modalities of healing techniques, such as reiki and aromatherapy, into her classes.
In her 500 hour Urban Zen Integrative Therapy training, she was introduced to the study of Iyengar Yoga, and has since modified her practice to include a particular focus on proper alignment.Currently, she is training to be a certified Iyengar Yoga teacher.
"I think that yoga if for everybody," Sheila states passionately. "I am dedicated to making yoga accessible for everyone, my classes are focused on the safe movement of the body, proper alignment and usage of props."
Sheila Spears